Sharon's blog 02/28/13

We have just returned from Vietnam. Kim and I agree this was our favorite country we have visited, to date. Our trip exceeded our expectations in many ways. Our second stop, Hoi An, was a beautiful ancient town famous for its beaches, silk production and tailors. It was almost a shame that we didn't need business clothes (almost!) One of the highlights for me was a half day cooking class. Kim, whose total cooking repertoire going into the class was cinnamon toast and cocktail sauce was an excellent sport and indulged me by participating with complete success.

After Hoi An, we flew to Hanoi with a bit of trepidation after discussions with friends who have recently been there. The most striking thing we immediately saw was the differences between the people in South and North Vietnam. The locals discussed this quite openly and all seemed to be in agreement. The South Vietnamese were friendlier, laid back and more outgoing. The North Vietnamese were a bit more serious, hard-working and focused on getting ahead. They are also much more political. One of our South Vietnamese person observed, "They are still some Communists up there." That said, we had a wonderful time in Hanoi, primarily due to an excellent guide and an agenda, equally split between history and culinary experiences. Historical highlights included the Ho Chi Minh's mausoleum and houses and the Hanoi Hilton (the prison, not the hotel). The culinary highlight was a progressive street food dinner, beginning with freshly brewed beer and ending with ice cream. Without our guide and his translations, we would have never dared try some of the treats. With our guide, they were a bit circumspect.

Why people who have spent the last 2 years cruising would choose to take a 3 day cruise on Halong Bay, I am not sure. However, this was probably the best of all. We were on a beautiful small boat with only 10 passengers on this trip. The bay is beautiful with its striking geologic formations jutting up into the air. We went kayaking, visited a floating village, climbed up to some impressive caverns and ate incredible food. Throw in some really nice people and new friends, and this could not have been better.

Our last evening back in Hanoi, we went back to our favorite little restaurant and saw a performance of the famous Water Puppets. All in all, Vietnam was a wonderful little holiday from our holiday. We are back in Phuket, busily readying Georgia J and ourselves for departure mid- March. We still have lots to do!

S/V Georgia J on the hard (for a few more days), Sharon and Kim in a condo Boat Lagoon, Phuket.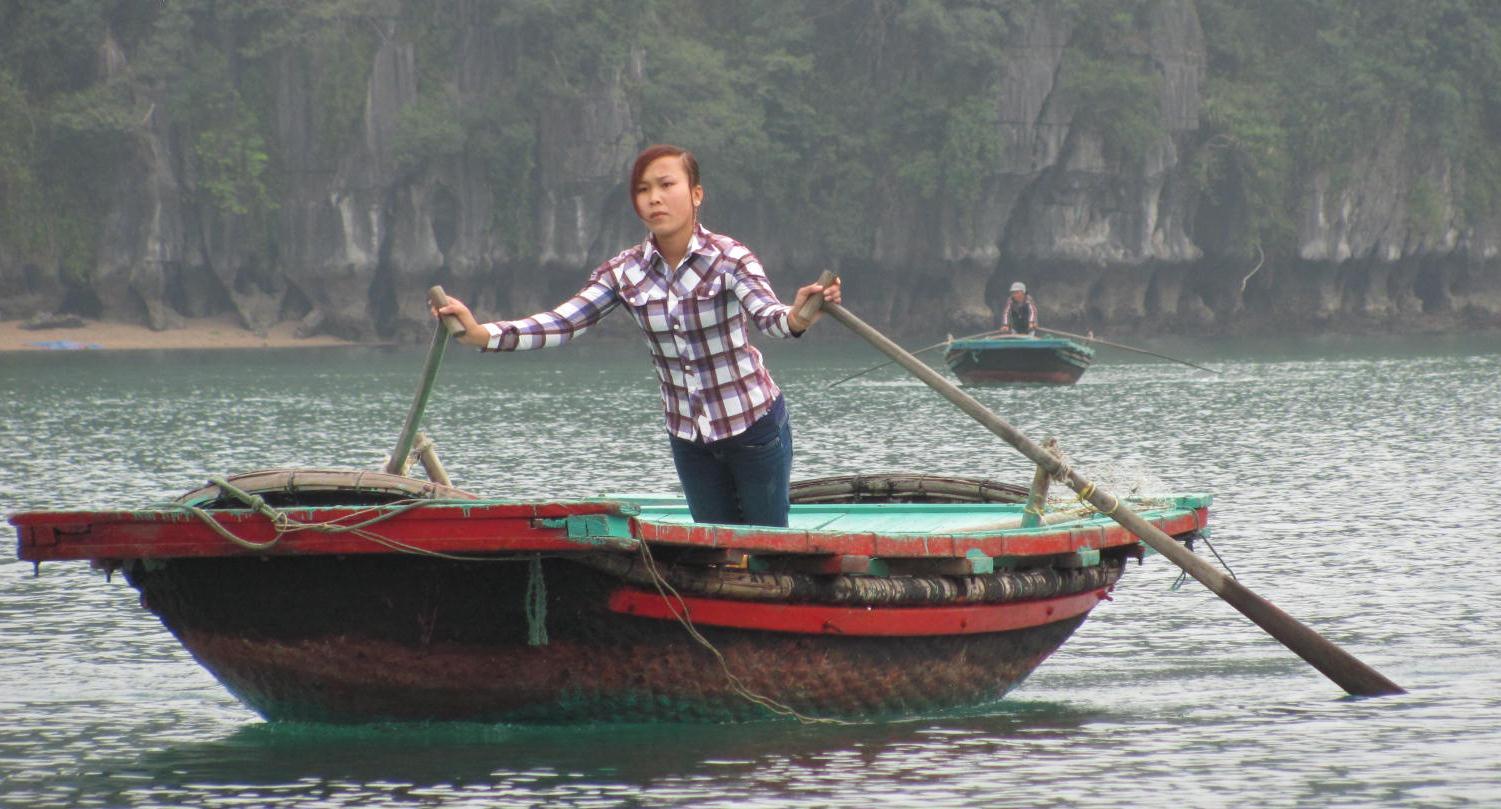 Our ride to floating village- Ha Long Bay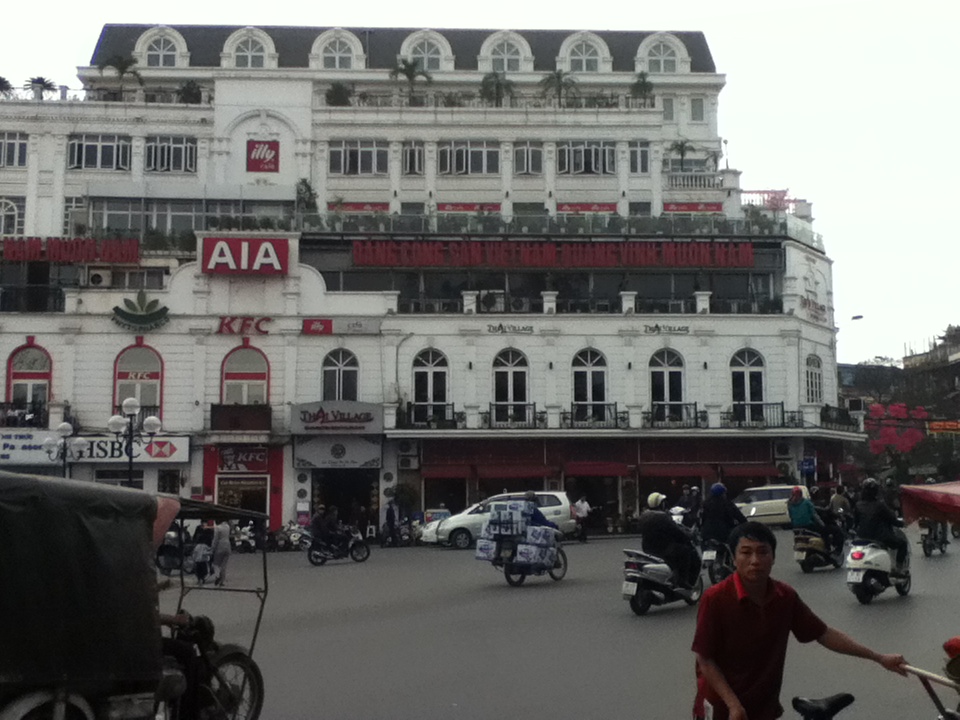 KFC in Hanoi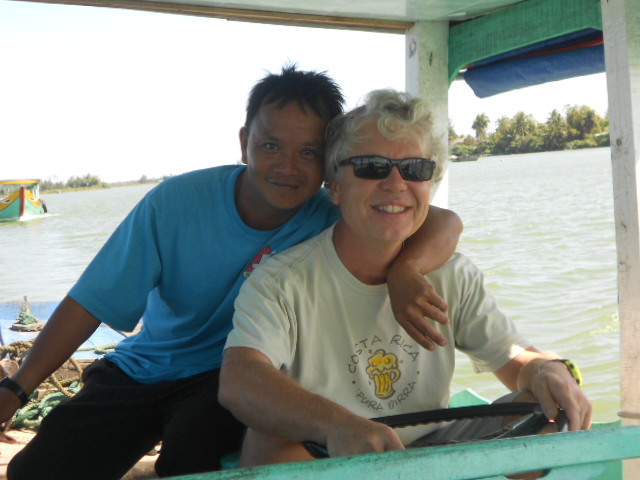 Bonding with Fellow Captain on Thu Bon River
Below are two residences within 1/2 mile of each other on the Saigon River. This is not what Karl Marx had in mind.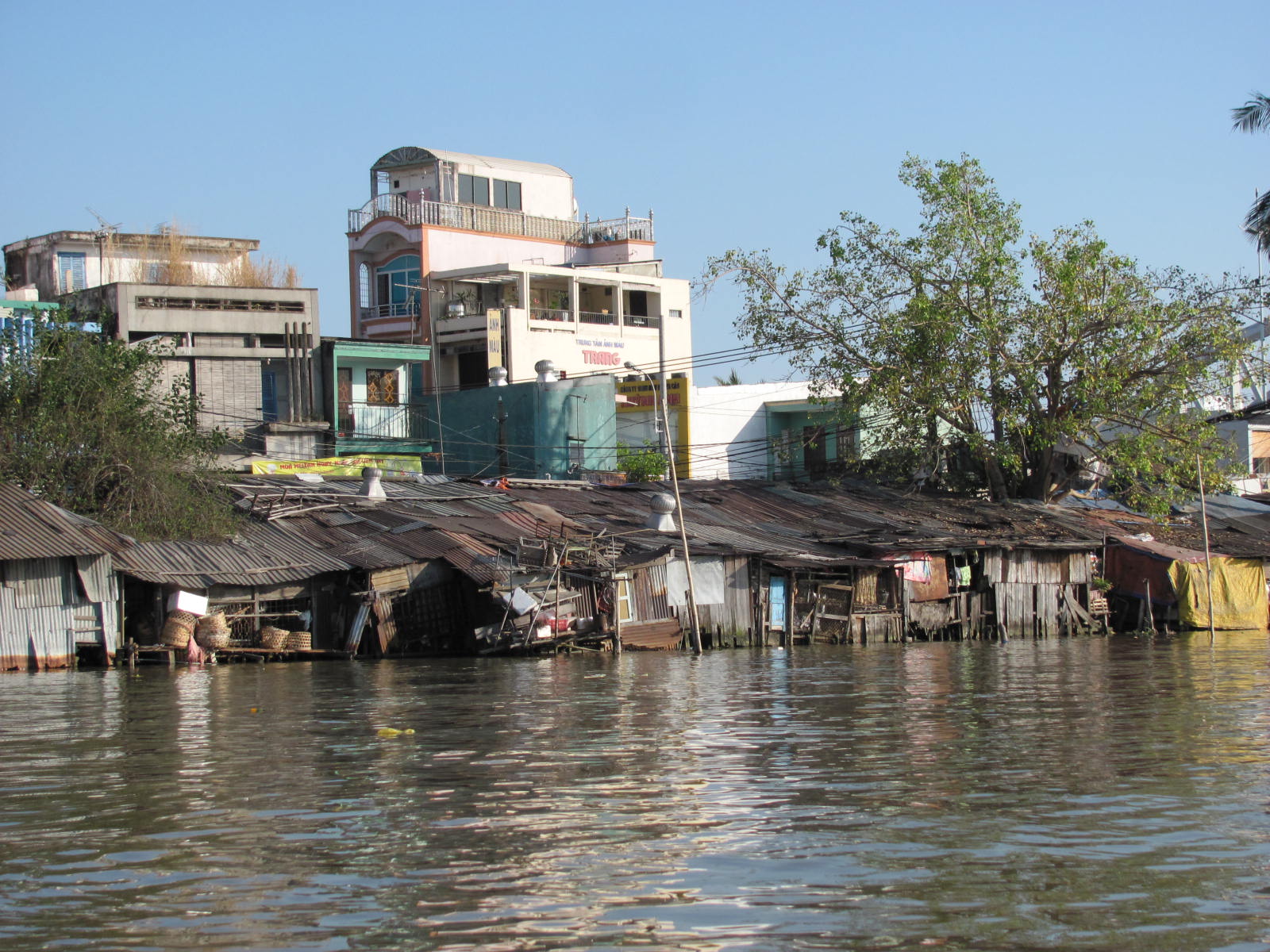 Multiple families live here- Saigon River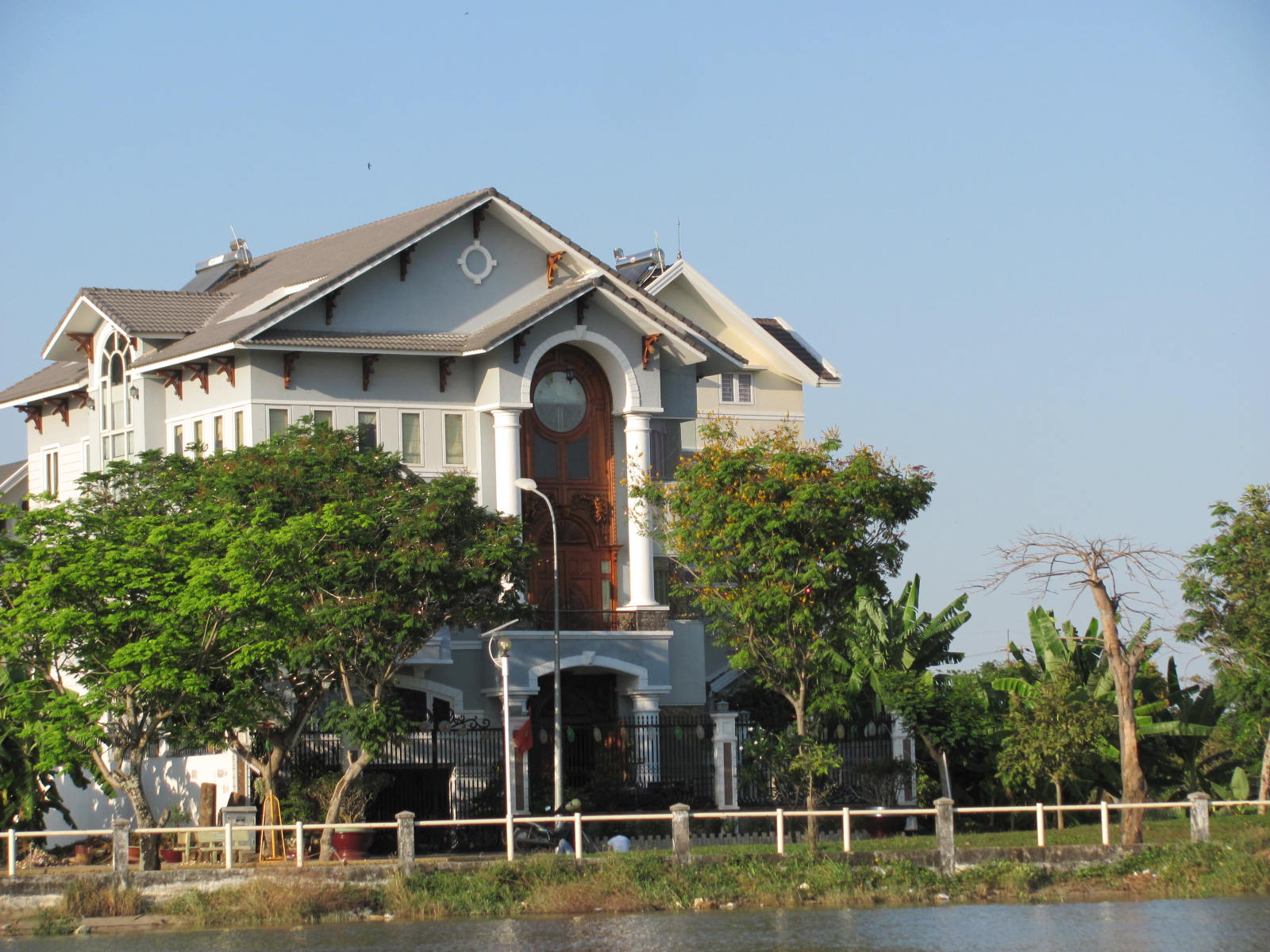 Single Family Residence- Saigon River
From Hoi An, Vietnam 2/14/13:

We are having a great time in Vietnam. We have found friendly people, nice hotels, great food and cheap prices. Ho Chi Minh City (Saigon) was amazingly crowded, but very interesting. Capitalism has made a big comeback here. We spent a day touring the Mekong Delta by boat and also visited the tunnel complex in Cu Chi built by the Viet Cong. Kim particularly enjoyed shooting an AK-47 on full automatic.

We are now in the ancient city of Hoi An near Da Nang. Three nights here and then on to Hanoi.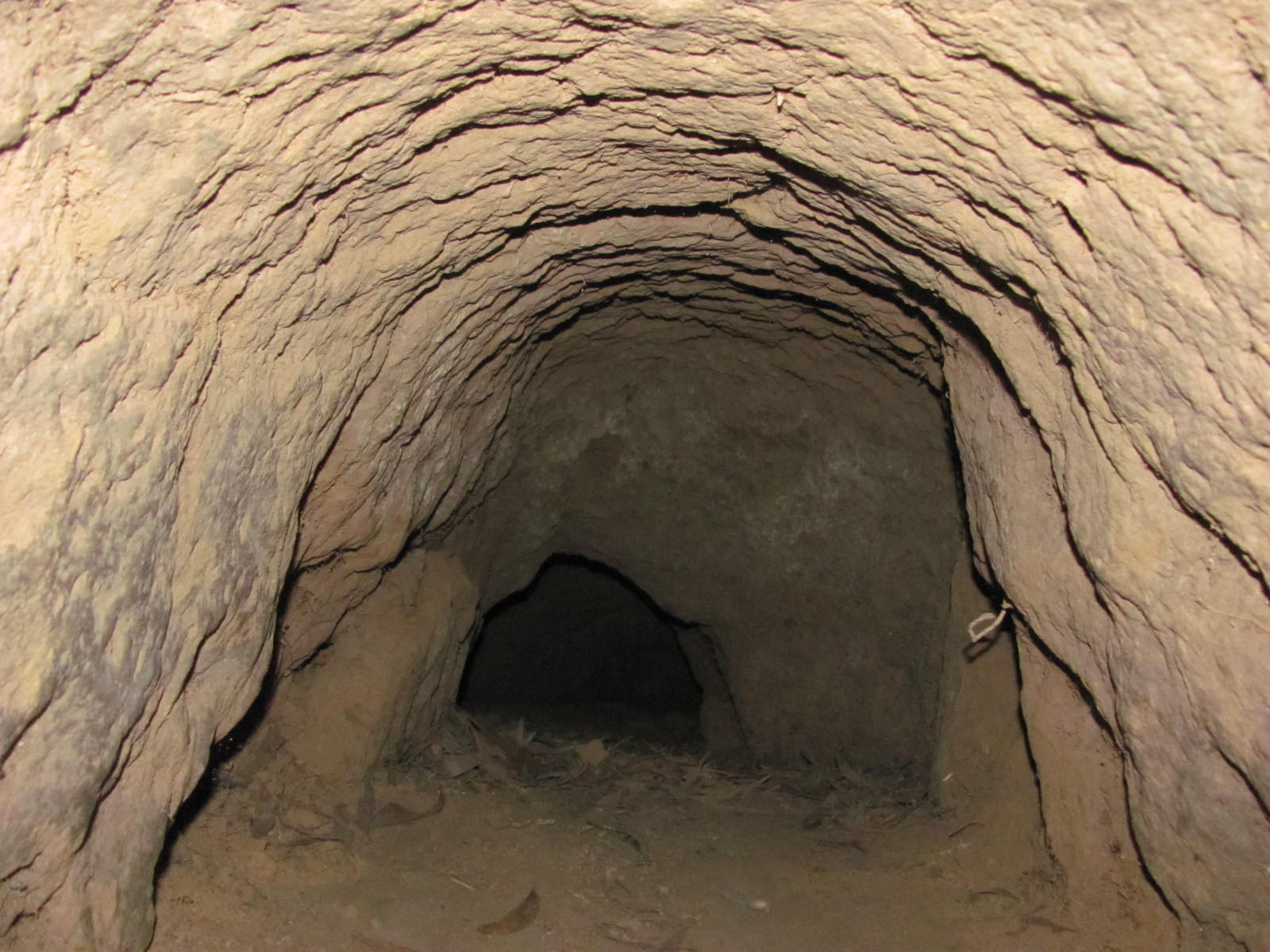 Inside the Viet Cong tunnel
Kim Entering Hidden Viet Cong Tunnel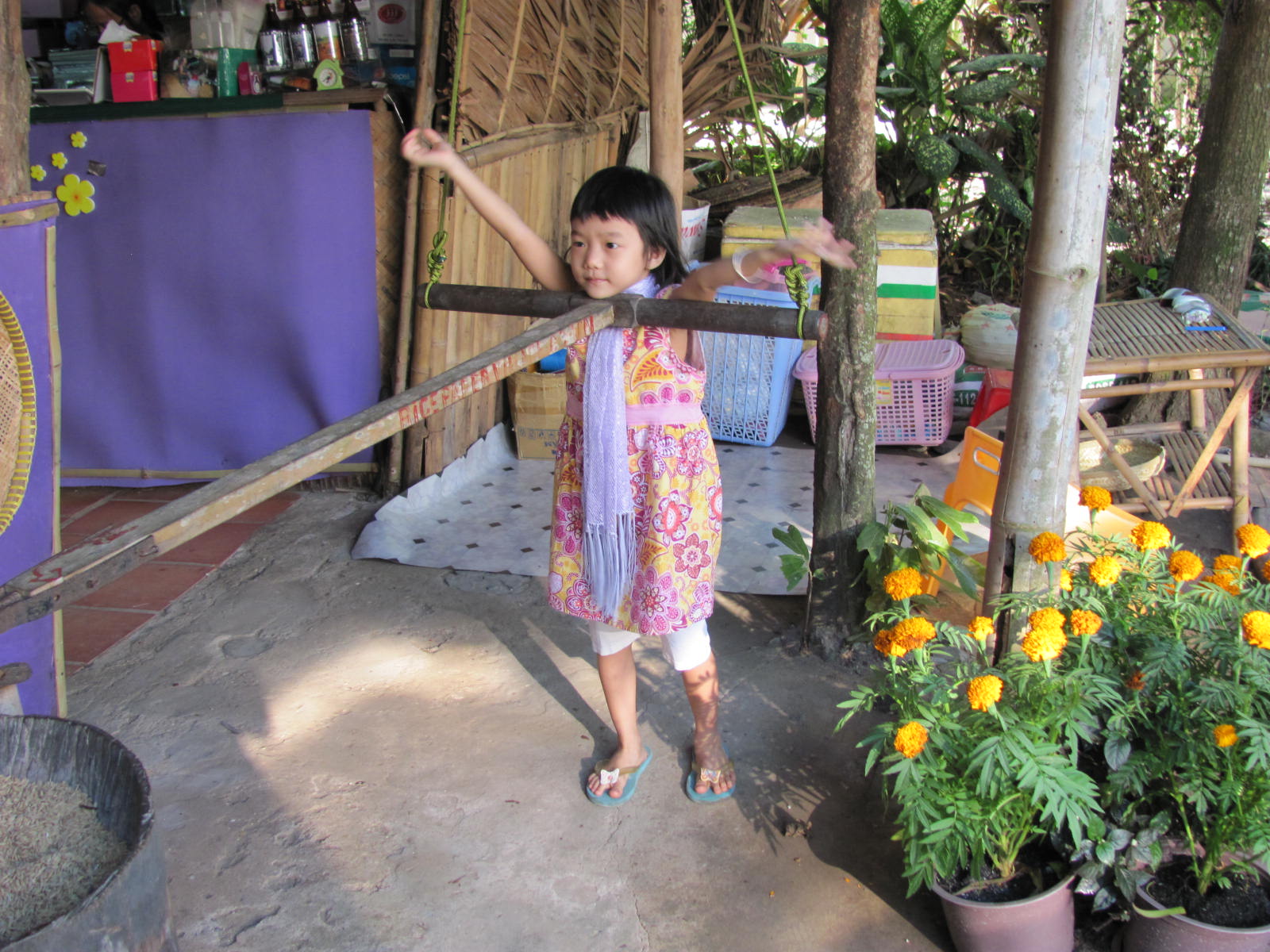 Demonstrating the Rice Husking Machine
Mekong Delta Boat Ride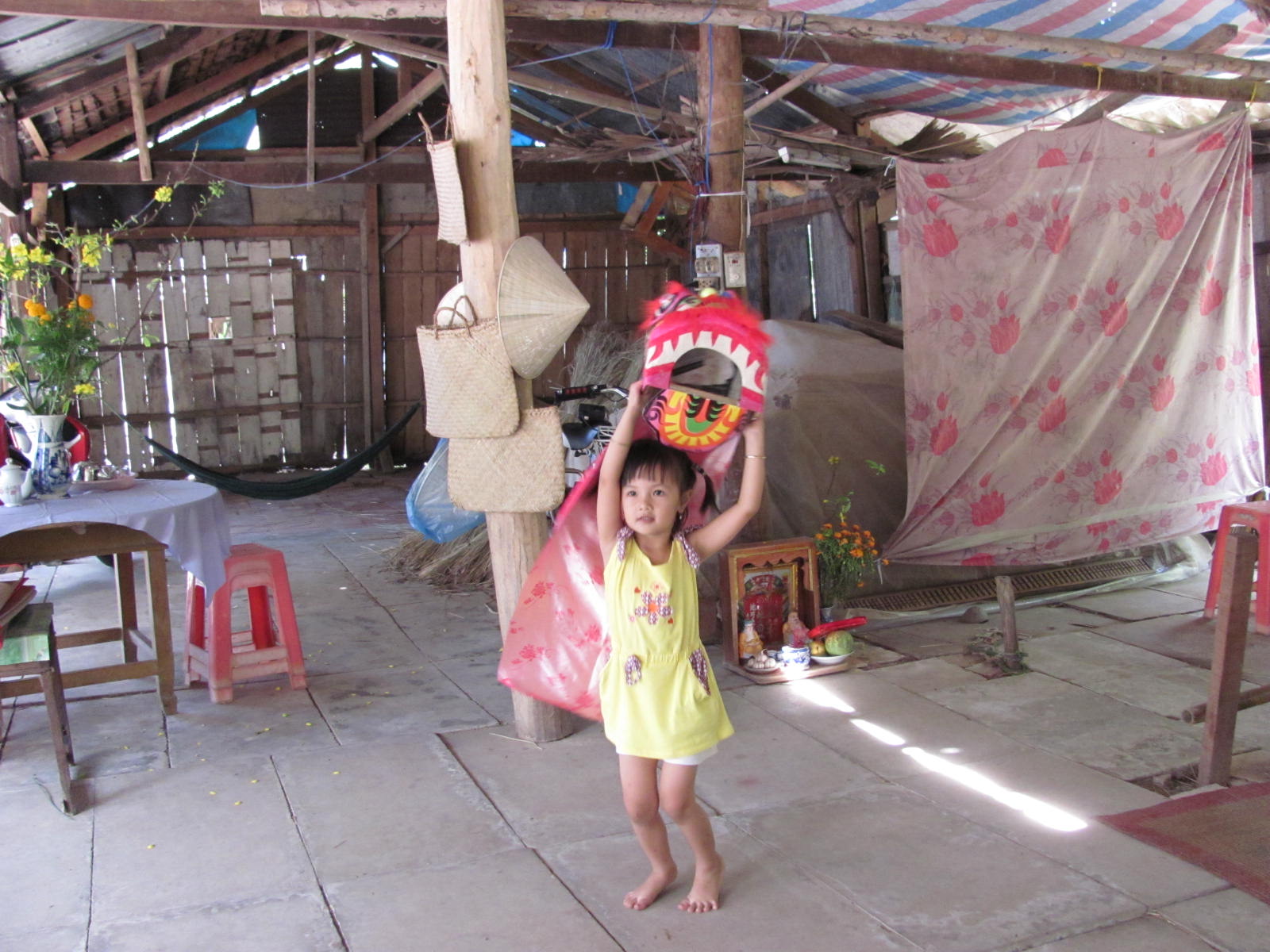 Demonstrating the Dragon Dance for New Year's
Mekong Delta Boat Trip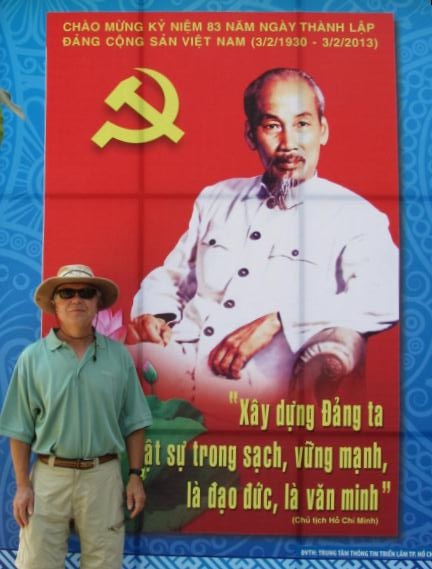 Having a great time in Ho Chi Minh City (2/12/13)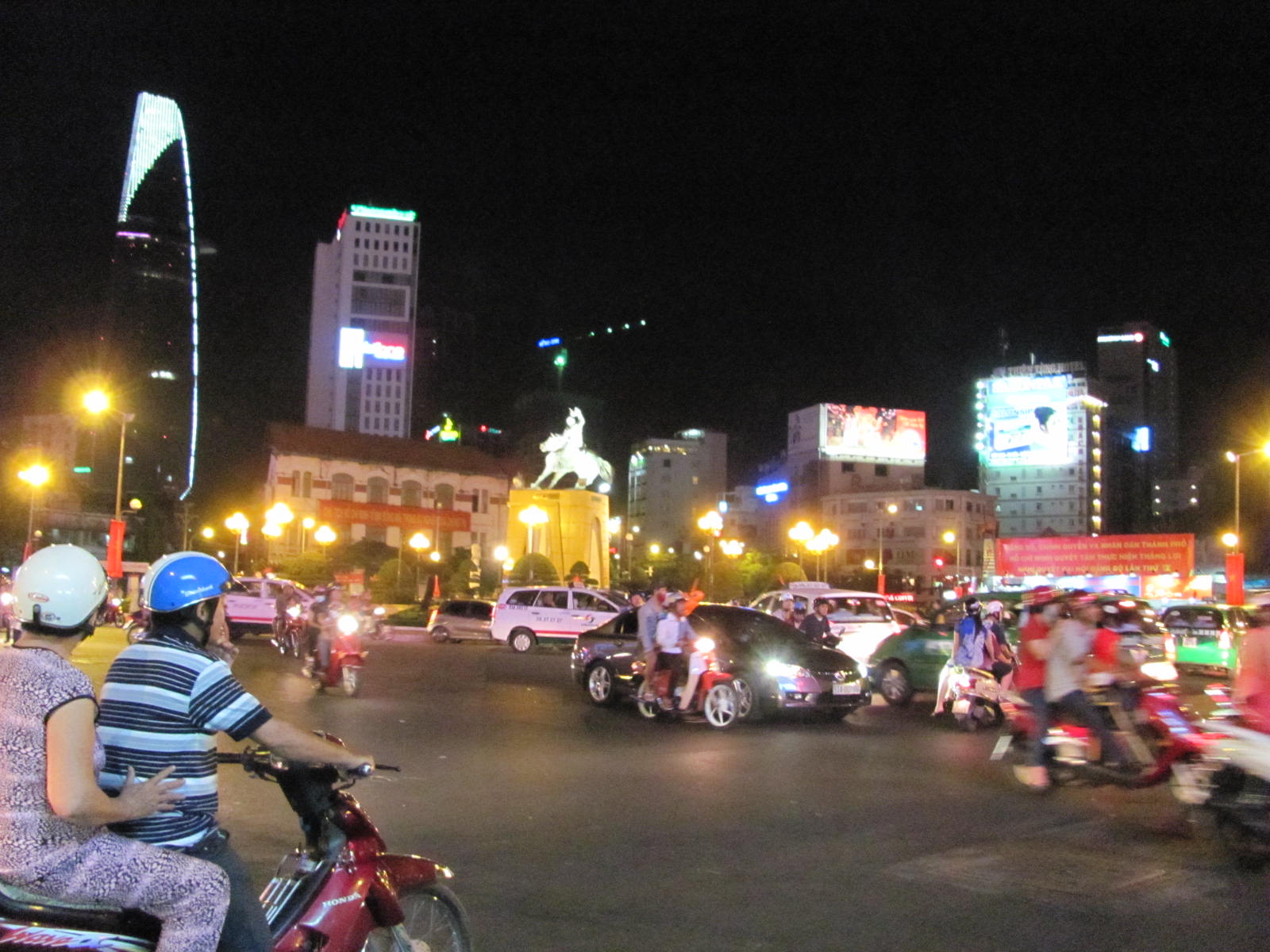 Braving a Crosswalk in Ho Chi Minh City